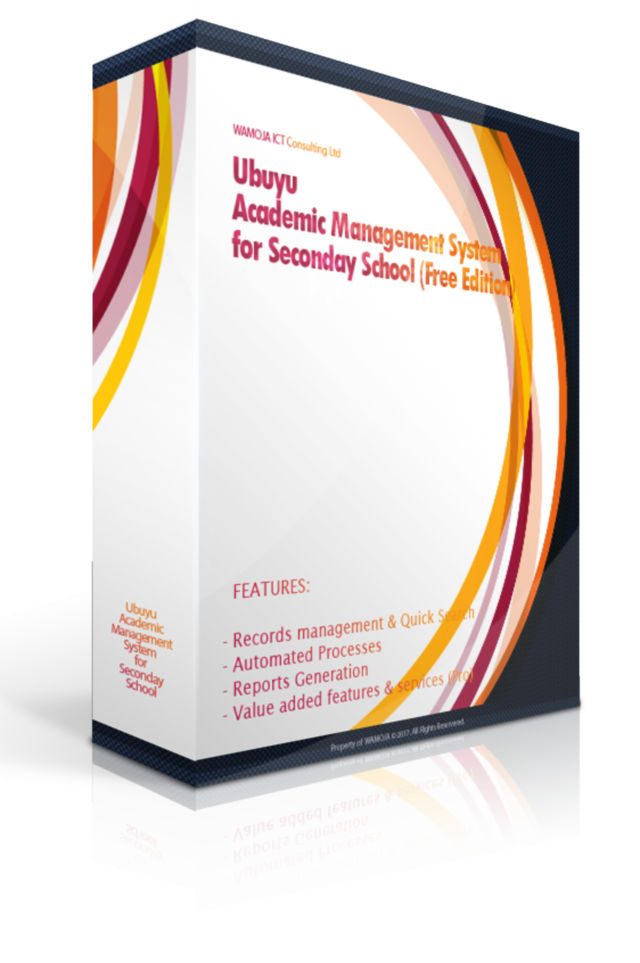 'Ubuyu Free' is a system which helps school admin works faster
WAMOJA ICT Consulting limited proudly announce that we distribute 'Ubuyu Free' for free of charge for all schools in Tanzania.
The idea of Ubuyu system is that a system should be able to reduce admin workload of teachers in schools,
so that they can earn more time for preparing their classes.
Therefore, we developed these features below and applied to 'Ubuyu Free':
General Features
Enter Simply and Full Automated Process applied
Student and Parents Information Management
Teacher Information Management (Account Management)
Continuous Assessment Sheet Processing
Automated calculation of averages, ranking and so on
One click submit a continuous assessment sheet to the class teacher
One click re-position
Automated Consolidated Sheet build up
One click submit a consolidated sheet to the academic teacher
Return feature for a continuous assessment sheet to the subject teacher when there are faults.
Return feature for a consolidated sheet to the class teacher when there are faults.
Quick search for academic records history
Confirmation Process of a consolidated sheet
Reports
Students' Admission Book with various student search results
Print Teacher list
Generate and Print continuous assessment sheets
Generate and Print consolidated sheets
Generate and Print Leaving Certificates
Generate and Print Students Reports
Etc
Statistics for Current students
Easily know the number of current students by form, gender and etc.
Various Code Management
Create Year/Term and close
Add and delete subjects
Register a class and assign students
Form Activation
Change user information
Secured by Login system
Detailed Instruction on the top
'What to do' instruction
and a lot more features are there
Ubuyu Free is a platform independent system, so it doesn't matter which operating system you are currently using. You can run it on Windows, Linux and Mac OS, which can run a web server environment with PHP. If you want to get higher performance, latest model of PC or Laptop might be required, but any computer can be used, if it can run a web-browser.
Operating System Independent– Windows XP or higher, Linux (Ubuntu, CentOS, Redhat and etc), Mac OS X and any other operating system which can run a webserver with PHP.
Web-Browser
Ubuyu Free can be run on any of web-browsers like Firefox, Chrome, Safari or Internet Explorer latest version. However, the system was mainly tested on Firefox and Chrome.
Apart from the features of 'Ubuyu Free', we provide value added features and you can simply add more features on your Ubuyu Free with very reasonable cost.
Check Value Added Features and Services